Why Invest in Global Macro?
Portfolio diversification
Leveraging the right macro views through specific instruments can add additional absolute returns to diversified portfolios
Upside
participation
We take risk when appropriate and enjoy strong returns in favorable environments
Downside protection
Adapting quickly, and actively managing risk enables us to mitigate drawdowns
Investment Approach
Assess macroeconomic fundamentals globally to identify investment opportunities and risks
Incorporate technical indicators to identify short- to medium-term market mispricings
Combine systematic and discretionary investment strategies to capture multiple market drivers over different time horizons
Our Program
Target return
p.a. above cash
Expected long-term beta
to equities
Independent trading
programs
Liquid instruments across
major asset classes
Data sets including
traditional and alternative data
Investment Team
Deep and diverse global macro experience
Founding members have been working closely together for 18 years
Team of nine investment experts, supported by 17 cross-functional professionals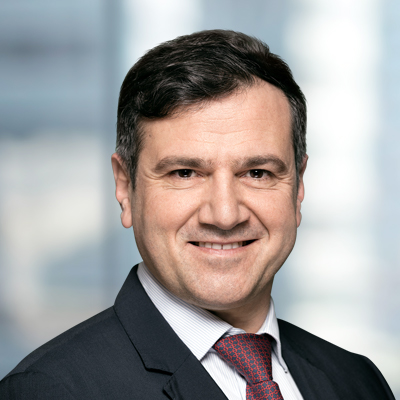 Jerome Teiletche
Head of Cross Asset Solutions
23 years in the industry
7 years at Unigestion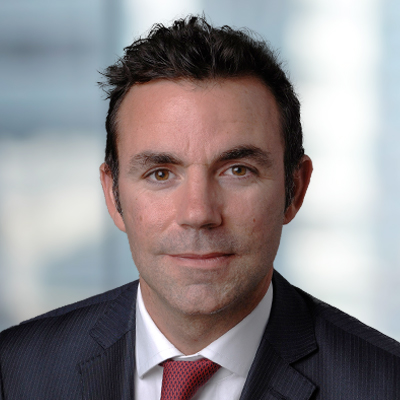 Guilhem Savry
Head of Global Macro & Dynamic Asset Allocation
22 years in the industry
7 years at Unigestion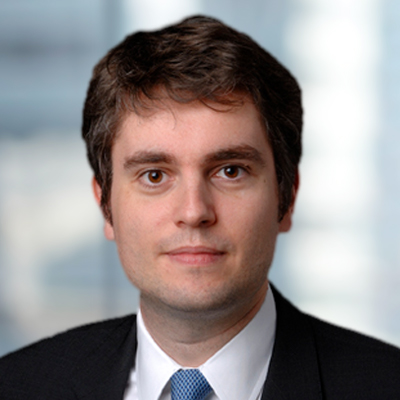 Olivier Blin
Head of Systematic Strategies
18 years in the industry
7 years at Unigestion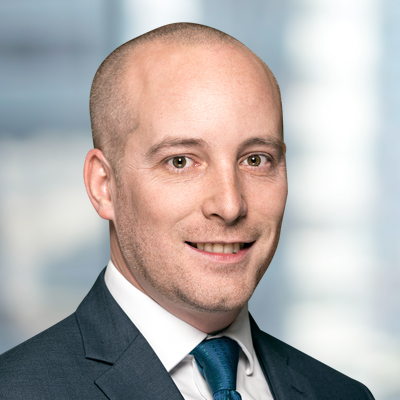 Olivier Marciot
Portfolio Manager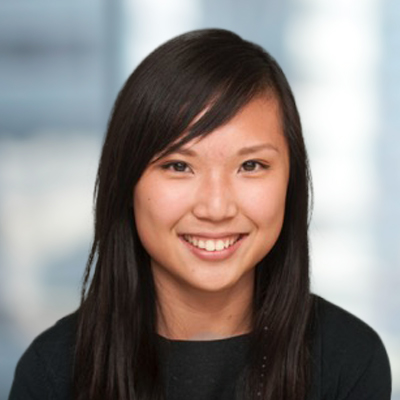 Joan Lee
Portfolio Manager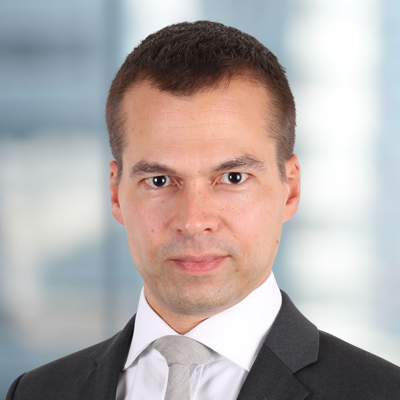 Eugenio Rodriguez
Portfolio Manager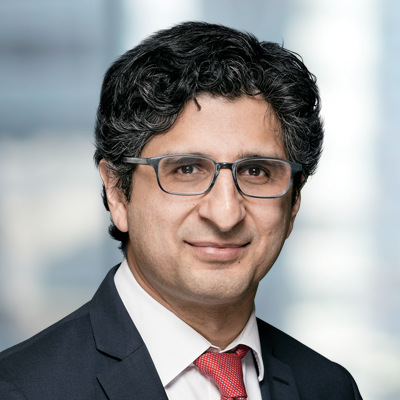 Salman Baig
Portfolio Manager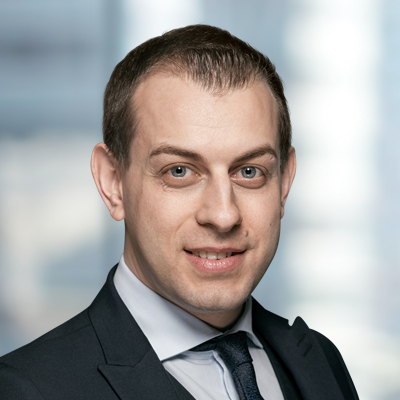 Jeremy Gatto
Portfolio Manager
Budhon Choudhury
Portfolio Manager
Hypothetical Performance
Monthly Returns
| # | Jan | Feb | Mar | Apr | May | June | July | Aug | Sept | Oct | Nov | Dec | YTD |
| --- | --- | --- | --- | --- | --- | --- | --- | --- | --- | --- | --- | --- | --- |
| 2021 | 0.2% | 1.9% | 1.8% | 0.9% | 1.2% | 3.3% | 1.5% | 0.3% | -2.3% | | | | 8.9% |
| 2020 | -4.0% | -2.9% | 3.6% | -0.6% | -1.3% | -1.1% | 2.1% | 3.0% | -1.9% | -0.4% | 2.4% | 1.9% | 0.3% |
| 2019 | 5.0% | 0.7% | 1.1% | 1.2% | -2.0% | 5.0% | 0.3% | 0.0% | 2.8% | 0.7% | 3.6% | 2.6% | 23% |
| 2018 | 6.0% | 6.4% | 1.8% | -1.8% | -2.2% | -0.3% | -0.8% | 2.2% | -1.8% | -0.7% | -0.8% | -1.4% | 6.5% |
| 2017 | 2.5% | 0.5% | 1.7% | 1.3% | 1.9% | 0.3% | 0.5% | -0.2% | 5.7% | 4.4% | 1.7% | 1.6% | 24.2% |
| 2016 | -1.0% | -2.3% | 0.9% | -1.6% | -0.4% | 2.2% | 0.8% | 0.3% | 0.2% | 1.8% | -4.2% | 2.5% | -1.2% |
| 2015 | 3.1% | 1.9% | 2.4% | -1.8% | -0.3% | -2.9% | 0.9% | -0.7% | -2.2% | 3.7% | 1.4% | -4.7% | 0.4% |
Hypothetical Performance
Live Data
The performance of Unigestion Adaptive 10 strategy is the hypothetical performance of the strategy from 31.12.2014 to 31.08.2021, gross of fees chained from 01.09.2021 with the live performance of the first actual portfolio managed by Unigestion adopting this strategy.
Annualised Hypothetical Returns
Equity Beta
#
Volatility
Perf/Vol
Full Sample
When Equities Up
When Equities Down
Unigestion Adaptive 10
8%
1.10
0.20
0.27
-0.06
Strategy Exposures
Risk Share
Performance Disclosure
Source: Unigestion, as of 30 September 2021
The performance of the Unigestion Adaptive Strategy is the hypothetical performance of the Strategy from 01.01.2015 to 31.08.2021, gross of fees chained from 01.09.2021 with the live performance of the first actual portfolio managed by Unigestion adopting this strategy. The hypothetical performance is based on the carve out of the most representative account of the Multi Asset Risk Targeted Composite, leveraged 5x to target an ex-ante volatility of 10%.
IMPORTANT INFORMATION
Past performance is no guide to the future, the value of investments, and the income from them change frequently, may fall as well as rise, there is no guarantee that your initial investment will be returned. This document has been prepared for your information only and must not be distributed, published, reproduced or disclosed (in whole or in part) by recipients to any other person without the prior written consent of Unigestion. It is neither directed to, nor intended for distribution or use by, any person or entity who is a citizen or resident of, or domiciled or located in, any locality, state, country or jurisdiction where such distribution, publication, availability or use would be contrary to law or regulation. This is a promotional statement of our investment philosophy and services only in relation to the subject matter of this presentation. It constitutes neither investment advice nor recommendation. This document represents no offer, solicitation or suggestion of suitability to subscribe in either the investment vehicles to which it refers or to any securities or financial instruments described herein. Any such offer to sell or solicitation of an offer to purchase shall be made only by formal offering documents, which include, among others, a confidential offering memorandum, limited partnership agreement (if applicable), investment management agreement (if applicable), operating agreement (if applicable), and related subscription documents (if applicable). Such documentation contains additional information material to any decision to invest. Please contact your professional adviser/consultant before making an investment decision. Where possible we aim to disclose the material risks pertinent to this document. The views expressed in this document do not purport to be a complete description of the securities, markets and developments referred to in it. Reference to specific securities should not be considered a recommendation to buy or sell. Unigestion maintains the right to delete or modify information without prior notice. Investors shall conduct their own analysis of the risks (including any legal, regulatory, tax or other consequences) associated with an investment and should seek independent professional advice. Some of the investment strategies or financial instruments described or alluded to herein may be construed as high risk and not readily realisable investments, which may experience substantial and sudden losses including total loss of investment. These are not suitable for all types of investors. Unigestion has the ability in its sole discretion to change the strategies described herein. To the extent that this report contains statements about the future, such statements are forward-looking and subject to a number of risks and uncertainties, including, but not limited to, the impact of competitive products, market acceptance risks and other risks. Actual results could differ materially from those in the forward-looking statements. As such, forward looking statements should not be relied upon for future returns. Targeted returns reflect subjective determinations by Unigestion based on a variety of factors, including, among others, internal modeling, investment strategy, prior performance of similar products (if any), volatility measures, risk tolerance and market conditions. Targeted returns are not intended to be actual performance and should not be relied upon as an indication of actual or future performance. No separate verification has been made as to the accuracy or completeness of the information herein. Data and graphical information herein are for information only and may have been derived from third party sources. Unigestion takes reasonable steps to verify, but does not guarantee, the accuracy and completeness of information from third party sources. As a result, no representation or warranty, expressed or implied, is or will be made by Unigestion in this respect and no responsibility or liability is or will be accepted. All information provided here is subject to change without notice. It should only be considered current as of the date of publication without regard to the date on which you may access the information. Rates of exchange may cause the value of investments to go up or down. An investment with Unigestion, like all investments, contains risks, including total loss for the investor.
Additional Information for U.S. Investors
The performance figures are based on estimated fees and expenses as well as on the underlying strategy's estimated performances given by fund managers, administrators, custodians and third party sources at a given date. Where performance is reflected gross of fees, potential investors should be aware that the inclusion of fees, costs and charges will reduce the overall value of performance. Unless otherwise stated, the performance data source are Unigestion, Bloomberg and Compustat. This information is provided to you solely to give you background information relating to Unigestion, certain strategies it implements and currently offers. Before making an investment decision with respect to the strategy discussed herein, potential investors are advised to consult with their tax, legal, ERISA and financial advisors. Note that not all strategies may be available or suitable for investment by U.S. investors. This document may contain forward-looking statements, including observations about markets and industry and regulatory trends as of the original date of this document. Forward-looking statements may be identified by, among other things, the use of words such as "expects," "anticipates," "believes," or "estimates," or the negatives of these terms, and similar expressions. Forward-looking statements reflect Unigestion's views as of such date with respect to possible future events. Actual results could differ materially from those in the forward-looking statements as a result of factors beyond a strategy's or Unigestion's control. Readers are cautioned not to place undue reliance on such statements. No party has an obligation to update any of the forward-looking statements in this document Return targets or objectives, if any, are used for measurement or comparison purposes and only as a guideline for prospective investors to evaluate a particular investment program's investment strategies and accompanying information. Performance may fluctuate, especially over short periods. Targeted returns should be evaluated over the time period indicated and not over shorter periods. The past performance of Unigestion, its principals, shareholders, or employees is not indicative of future returns. Except where otherwise specifically noted, the information contained herein, including performance data and assets under management, relates to the entire affiliated group of Unigestion entities over time including that of Unigestion UK. Such information is intended to provide the reader with background regarding the services, investment strategies and personnel of the Unigestion entities. No guarantee is made that all or any of the individuals involved in generating the performance on behalf the other Unigestion entities will be involved in managing any client account on behalf of Unigestion U.K. More specific information regarding Unigestion UK is set forth herein where indicated and is available on request. There is no guarantee that Unigestion will be successful in achieving any investment objectives. An investment strategy contains risks, including the risk of complete loss. The risk management practices and methods described herein are for illustrative purposes only and are subject to modification.