Today's research is tomorrow's performance
Research is a fundamental part of our company DNA and it underpins every aspect of our investment management process. We use it to continually adapt and refine our approach to help our investors stay one step ahead in today's increasingly complex markets.
We believe that today's research is tomorrow's performance. It drives innovation, inspires new ideas and opens up different ways of thinking. For us, innovation is not about constantly launching new products, but about delivering solutions that meet our investors' needs.
We have a long tradition of applying scientific research methods to create sophisticated solutions for our clients. We constantly invest in research by collaborating with leading universities and industry practitioners, while our company-wide Research Committee leverages specialist skillsets and knowledge from across our investment teams.
Our approach to research is based on collaboration – with leading academics, industry practitioners and through company-wide research initiatives
Research and academic discovery are central to our investment offering. Our core risk-managed equity strategy was borne out of our pioneering research into the minimum variance anomaly, which showed that risk-efficient portfolios outperform their benchmarks in the long run. We delved deeper into existing academic theory and adapted it to the practicalities of financial markets, incorporating additional parameters of risk, such as fundamental company analysis and liquidity measures. The result was a highly active, unconstrained strategy that aims to deliver a smoother, more consistent route to long-term outperformance for investors. Over the years, we have continued to incorporate new research ideas to evolve and enhance our approach, such as by integrating valuation, interest rate or ESG risks.
In the multi asset space, we developed an advanced macro risk-based asset allocation methodology for both traditional and alternative risk premia, based on extensive research into active, risk-based investing. Key to this process was the creation of our proprietary Nowcaster indicators, again inspired by academic studies. These sophisticated tools use real-time data to assess macroeconomic conditions and allow us to dynamically adjust our portfolios to ensure they are optimally positioned throughout the cycle.

We also developed our own systematic alternative risk premia capability. Academic research has challenged the idea that hedge fund returns are derived purely from market beta and alpha. It revealed that much of what was previously thought of as alpha could be attributed to the existence of differentiated risk premia. Drawing on this research and our own experience, we developed an innovative alternative risk premia strategy offering investors a cost-effective, liquid and transparent way to access these alternative sources of return.
Research in private equity enabled us to develop a sophisticated measure of risk, called Expected Cumulative Downside Absolute Deviation, in partnership with Ecole Polytechnique Fédérale de Lausanne. This innovative approach is based on actual cash flows of private equity funds, rather than their interim valuations that are more commonly used, and aims to quantify the risk that a private equity fund will distribute less or later than expected to investors. We have also conducted in-depth research around optimal asset allocation in private equity portfolios and developed the Private Asset Allocator tool, which provides a robust framework for allocating between private assets on a systematic and quantifiable basis. The latter enables investors to determine portfolio allocations to a range of private assets, including infrastructure and private debt, based on their specific objectives.

Cross-fertilisation of research
Our company-wide Research Committee aims to deliver investable solutions by leveraging specialist skillsets from across the business. Cross-team working groups focus on delivering specific projects designed to enhance our investment processes or techniques. One of our firm-wide initiatives on factor investment led to the inception of a factor-based equity portfolio, which is managed by the Equities team but is also a key ingredient of our multi asset strategies. Not all research projects result in a workable solution but, by sharing knowledge and continually challenging the status quo, we constantly seek new ways to improve. We believe this collaborative approach makes each of our investment teams stronger and more competitive than those focused on just one area.
Research is an integral part of working at Unigestion. We set an annual research agenda and all investment professionals are assessed and rewarded based on their contribution. We also organise internal seminars, led by external practitioners and academics, to inspire debate and support professional development. This stimulating and challenging research environment helps us to retain and hire knowledgeable experts.
Expanding the universe of ideas
Our approach to research is based on collaboration. We have built a strong, extended network of industry practitioners and academics to generate and develop ideas. Through our Unigestion University (U2) Committee, we work with leading universities from across Europe to gain access to the brightest students and the best academics in different scientific disciplines. Given our research heritage, the world of academia is a natural source of new ideas and the rigour of scientific inquiry aligns well with the way we look to run our investments.

The U2 Committee includes members from all investment teams, plus external scientific advisers:
Emmanuel Jurczenko, PhD (Professor of Finance at Glion Institute for Higher Education)
Julien Penasse (Research Associate at University of Luxembourg)
Olivier Gottschalg, PhD (Professor at HEC Paris) on an ad hoc basis
We currently collaborate with a number of prestigious academic institutions, including:
École Polytechnique Fédérale de Lausanne (EPFL)
Imperial College London
Université de Paris-Dauphine
Quantitative Management Initiative (QMI), Paris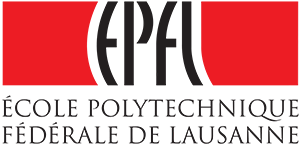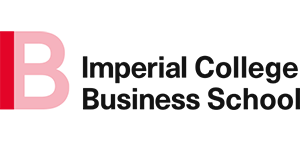 Recent initiatives include organising and sponsoring research-focused conferences and seminars to foster innovation, such as:
Sponsoring a special session on 'Alternative Risk Premia' at the European Finance Association meeting in 2018
Private Markets Research Conference 2018 (organised by Emmanuel Jurczenko)
Alternative Risk Premia Academy Conference in 2019 and Factor Investing Conference in 2017 (jointly with QMI). The Alternative Risk Premia Academy was launched by Paris-Dauphine House of Finance, in association with Unigestion, to develop and showcase the very latest empirical and theoretical research on alternative risk premia.
Sharing our research with our investors
Sharing our research and ideas with our investors is a key part of the service we provide. It stimulates debate and is central to our ethos of working with our clients, not for them. We take a strategic approach to research and have put processes in place to ensure our research ideas benefit clients across all our different areas of expertise.
We often conduct bespoke research projects at our clients' request to help address a specific challenge or requirement. We see clients as our innovation partners and by discussing our research findings with them, we are able to co-create investment solutions that better meet their needs.
In addition to inviting clients to attend our conferences and seminars, we share a summary of all research projects conducted each year through our annual research letter. We also regularly publish in peer-reviewed academic and practitioner journals to share our latest research and insights with our clients and the broader investment community. Examples include:
Risk-based investing
Liquid and illiquid alternative risk premia
Macro newsflow (Nowcasting)
Machine learning and big data
Subscribe now to receive our latest research and thoughts on key investment themes:

Fostering talent
We aim to inspire the next generation of new research talent by offering internships and academic prizes. Through our annual internship scheme, we work with some of the brightest Masters and PhD students on a range of stimulating research projects. This research-led academic programme focuses on applying scientific theory and research methodologies to create practical solutions to enhance our investment techniques. We offer interns guidance and support from our highly experienced team as well as the opportunity to make a tangible difference.
Please do not hesitate to contact us with any questions you may have.